The Journey Begins
What a great trip I am having!! I flew up to NYC on my birthday - June 21 (otherwise, until Gerry and I went out to dinner, I'd probably be doing laundry or some other routine chore). The flight was great. I worked on my Broadripple sock while listening to The Tenth Circle by Jodi Picoult on my Nano iPod. I just love toys!! My friend and former co-worker JoAnn picked me up and we went to her school (she's an AP in the Bronx). While she had a meeting, I sat in on one of the kindergarten classes, as NY school's are still in session. You would THINK that I had had enough of school, but it's always fun to visit and see how another does it. Afterward we drove to Jo's house for an evening of Chinese food for dinner and relaxation.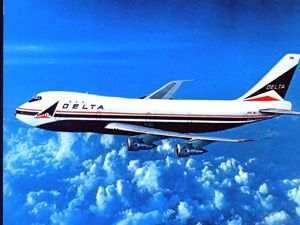 Thursday morning I took the subway downtown. I never feel uneasy on the trains here. Hey, this was my home for most of my life..."I'm a New Yorker...fear's my life!" (from
Rent
).I went to the Metropolitan Museum of Art. I loved the exhibit on Hatshepsut (Hat-shep-soot), the first important female ruler known to history. There were wonderful statues and jewelry on exhibit. Another exhibit that I liked was
AngloMania, which
focuses on British fashion from 1976 to 2006. A wide spectrum of British designers is on display. Of course, wandering through the halls and just looking at the paintings, furnishings of various periods, sitting and reflecting was just what the doctor ordered. It just brought a feeling of peace and calmness. I loved every minute of my day there. Afterward I walked, yes, walked across Central Park, and then down Central Park West to Columbus Circle, got on the train and ventured back up to the Bronx. Later that night, my brother Jon picked me up and drove me to Connecticut, where I was spending the weekend.