Couldn't Pass Them Up
I went to Modell's, a NY/NJ sporting goods store, and bought Gerry what I knew he would love for our wedding anniversary - hey, he's easy: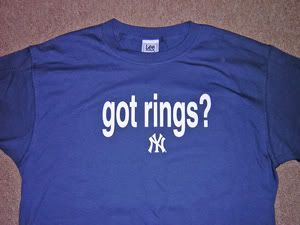 FRONT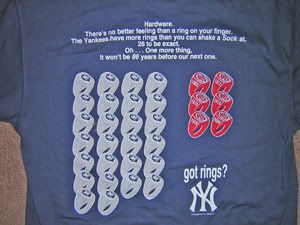 BACK: If you can't read this, it says: Hardware: There's no better feeling than a ring on your finger. The Yankees have more rings than you can shake a SOCK at. 26 to be exact. Oh...One more thing. It won't be 86 more years before our next one.


A true Yankee fan just HAS to have a Johnny Damon shirt (now that we love him).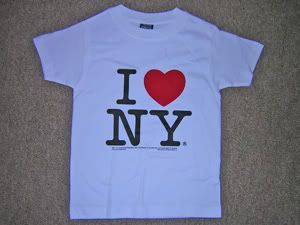 With a Mommy, grandparents, greatgrandparents,auntie and other relatives who are NYers, this baby just HAD to have this shirt!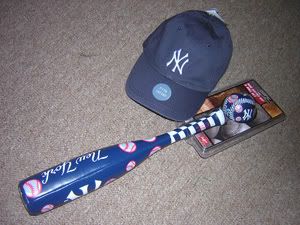 Now who could resist getting this???? (the circle on the front just says "infant."