One Good Thing About Bimini
There was ONE good thing about the trip....I started and completed a shrug. I had so much time in airports, waiting for the dive boat, relaxing after the dive boat. So I made this shrug using Crystal Palace 100% Nylon ribbon yarn and sizes 11 and 19 needles.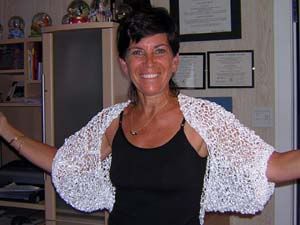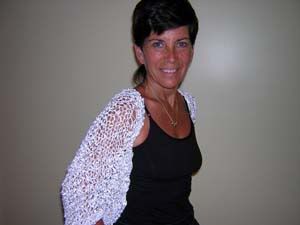 Nothing like instant gratification!!!