A Much Needed Break
Saturday June 11 - After a LONG day...early garage sale and more packing, I took some time to play with my two beautiful grand-puppies. Here are Blue and Orange - aren't they adorable? They had to endure staying inside the house (or in the backyard) while we were in the garage conducting the sale, and then doing more packing. Such good boys!!
After straightening up and taking showers, Michael and Alison took me to dinner and then to the movies ( I love movies) to see Mr. and Mrs. Smith. The movie was terrific. I love movies with clever dialogue and innuendos...and always a catch phrase..."Whose your daddy, now?" Well worth the watching!! Angelina Jolie is just gorgeous, and Brad is mmmmmm....eye candy at the very least!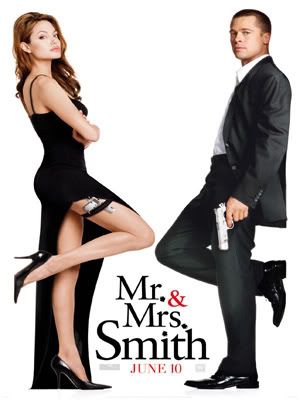 When we got home, I couldn't believe how many boxes we had already packed. Tomorrow Michael is flying out of state for business and Alison and I will have the whole day together...no packing, just fun!!