Into the Friendly Skies Once More
Friday, June 17th - Once more we were off and flying....this time, to Oklahoma City, OK to see my dad and other family members. Gerry had never met my dad and his wife, nor my brother Randy's family (he met Randy in Feb). Dad hasn't been too well since November, so we thought...now is a good time to get out there (I go once a year but Ger has not been able to join me as he is very busy with work in the summer). Of course, the night before the flight we get a call telling us that our flights were changed....a longer layover in the Dallas airport going, leaving OKC 4 hours earlier but sitting in Dallas, once again, this time for 4 hours. To make things worse, checking in thru security, we found out that lighters are not longer allowed, so poor Gerry had to literally RUN all the way back to the car to leave it there, and run to the gate where I was waiting. We were the last onto the plane.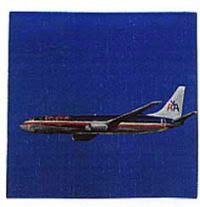 We got to Dallas without a hitch, got to our departing terminal and sat down for a nice lunch at Friday's. Nothing major to do....we've been there before and so didn't need to go shopping the the touristy shops. I got some good knitting time in, though. Finally it was time to leave Texas...


We arrived in OKC around 2:30 and got a nice rental car (I am no longer brave enough to drive with my Dad, so a rental was a VERY good idea.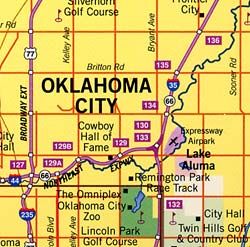 It was good to see Dad, though he looked much thinner than my last trip out last summer. My dad is what you would call a real character. He has long black hair (bald on top) and a black beard with a white stripe down the center and a white mustache. He wears BIG gold rimmed glasses. He (still) teaches Tai Chi and is the best East Coast swing dancer over 65 (and he's 82 - he was National Jitterbug champ of 1940). Although his present appearance took me aback, I felt happy when I saw that he still walks at a decent pace, drives (oy - get off the road everyone) and dances like a champ. I brought him his favorite gift for Father's Day - a whole white fish and potato knishes. He can't get those in OKC and LOVES them!
As I said before, I did get a lot of knitting done on the plane, so that by the time I got to OKC and then home again, I felt like this: