Becca left last night after a 3 1/2 day visit. It was so nice. She and I took Mom to the movies Monday night to see Scoop. I am not a big fan of Woody Allen, but I loved Match Point so I figured this would be good. I was right. He is so funny, and if you can get past his neurotic behavior, you will really enjoy the movie. Tuesday we hung out at home all day and then Gerry and I took Becca and his daughter Suzzette to watch the Marlins play the Mets.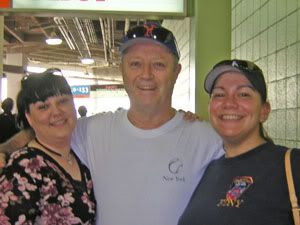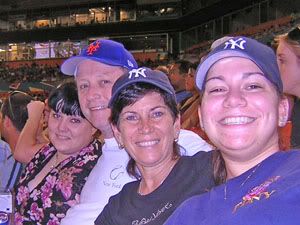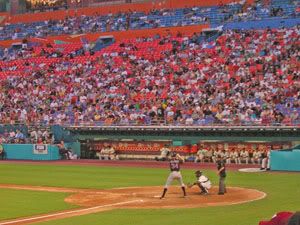 Met's pitcher up at bat. We had a really good time, in spite of the Marlins beating the Mets in the bottom of the 9th inning.
Wednesday Becca and I took mom to lunch at a little Israeli restaurant in West Boca called Falafel Armon. Mom had her first falafel pita sandwich and loved it. We all reminisced about each of our ventures to Israel (seemed approriate).


Then we went to Babies R Us to buy a few little things for you-know-who.
Becca's visit was short but very, very sweet.
I finished the blue cardigan and the cotton ease pullover. I am now working on the hat to match the cotton ease sweater.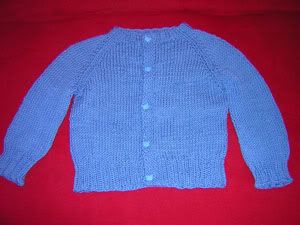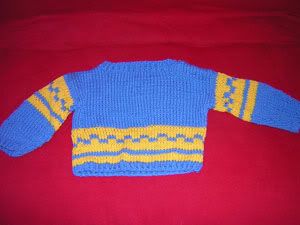 A short stop at Tuesday Morning and I came out with this for the baby.....isn't it cute?

I'm not sure what I'll make next. Maybe I'll pick something from my new book: